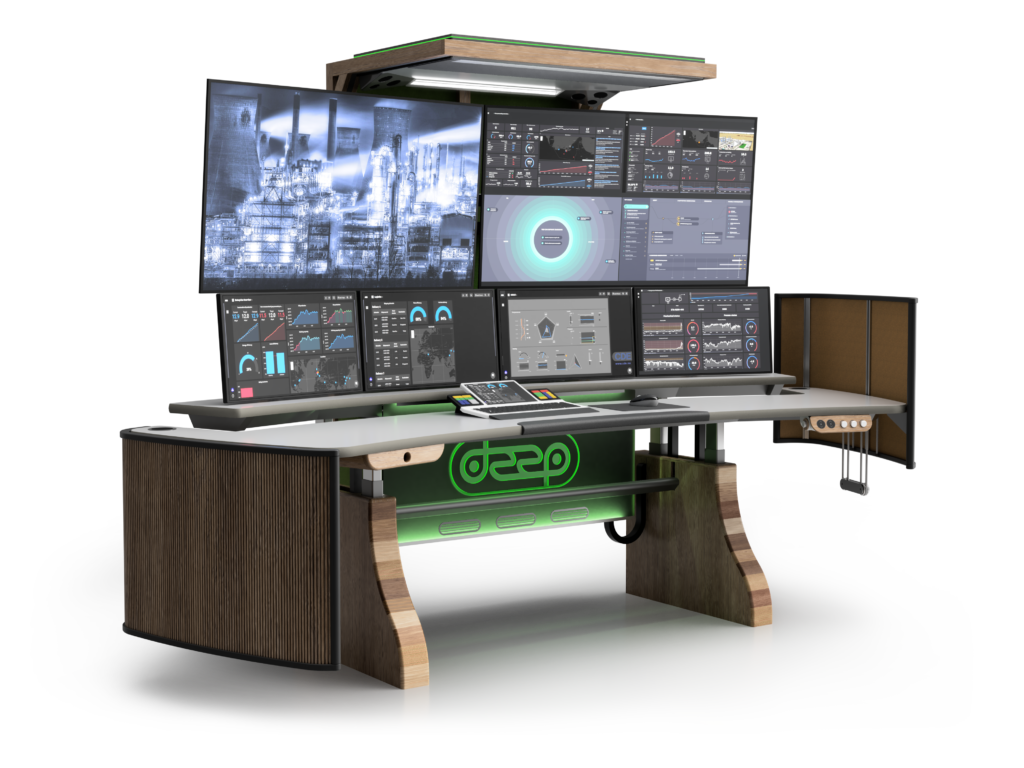 Create your own Microenvironment
The Wellby Desk is designed for you to configurate and create your own workplace. With sustainable materials and configurability in mind you can design your own desk to meet your needs and see the impact while you equip the desk with your choices.

Collaboration for future workplaces
CDE with their ergonomic knowledge and experience has in close collaboration developed the next generation of superior working environment suitable for workplaces where the human performance is vital for creativity and accurate decision making.
Dee-Production is proud to produce and help innovate this workplace philosophy.
The collaboration product is Wellby™.
A modular concept which fully equipped creates an adjustable and safer
microenvironment adaptable for each individual need during a work shift.
Prepared to promote improved human wellbeing for all high-end users.
Design your own Wellby using our 3D Configurator or contact us to learn more.
In a world that is slowly opening up we need to consider how we would like our work environment to be and how we keep and maintain engagement with our personnel. A key is planning of the workplace with the safety of workers top of mind. We need to ensure their well-being when we have intensive hybrid working places that generates negative cognitive stress.
We always research and implement functions that gives our high-end users the best circumstances to make the best decisions. Since we live in an ever-changing world we have ensured modularity and an open platform to allow for your future workplace to evolve over time.